Veito Blade 2000W Waterproof IP55 (Silver)
€295,76 net. €349,00 incl.18% VAT
Veito Blade 2000 Silver Patio Heater
Energy efficient Carbon Infrared Heater
Push button control and remote control
Tip over protection, overheat protection
Four power settings
Waterproof IP55 for outdoor and indoor patio heater
2 Years Warranty
Veito Blade 2000W Waterproof IP55 Wall and Ceiling Mounted Indoor and Outdoor Patio Heater, Black/Silver is our beautifully designed wall and ceiling mounted heater, suitable for indoor and outdoor, bathrooms and narrow spaces. Heating capacity can be set to four different levels: 800W, 1200W, 1600W and 2000W. When the heater is knocked over it will automatically shut down. If the heater exceeds temperature requirements, it will automatically switch itself off. When the timer is set, the heater will automatically shut down at the end of the determined time. This heater is ideal for places such as homes, conservatories, patios, bathrooms, restaurants, gardens, bistros, cafes, offices, factories, gyms, farms etc.
Remotely Controlled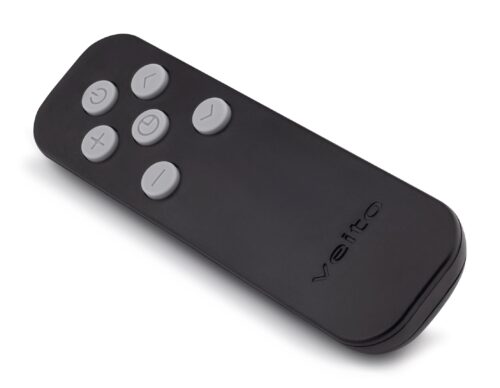 With the remote control you can set all functions and settings: regulate the heating levels, turn the heater On or Off.
Indoor and Outdoor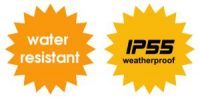 Economical to Run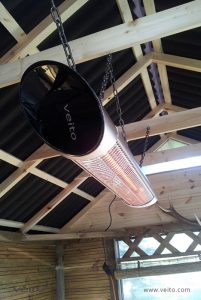 Veito heaters are economical to run. They work on infrared heat waves that are distributed throughout the room. Veito heaters are different from conventional heaters, as they start to heat as son as they are switched on.
Modern Design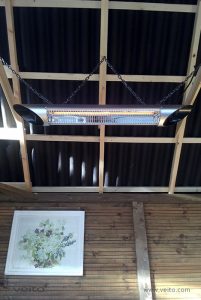 Veito heaters are made using the latest carbon fiber technology, and are robust and hard-wearing with long-lasting heating elements. Veito heaters are quiet, reliable, and made with high quality electronics that have a superior performance. Veito Heaters are stylish with a modern look, and they do not occupy unnecessary space, due to their suitable ergonomic design.
Box Contains
1 x Blade 2000 Patio Heater
1 x Wall brackets and screws
1 x Remote control with battery
1 x Product Manual
Specification
Power settings: 800W, 1200W, 1600W, 2000W
Space of use: 25 sqm
Power supply: AC 230 V 50/60 Hz
Product size (WxLxH): 90 mm x 900 mm x 130 mm
Product weight: 2.2 kg
Safety device: tip-over protection, overheat protection
Controlling method: push-button control and remote control
Controlling function: Four power settings, temperature control, off timer
Heating element lifespan: 10,000 h
Certificates: CE, TUV / GS
3 pin UK plug